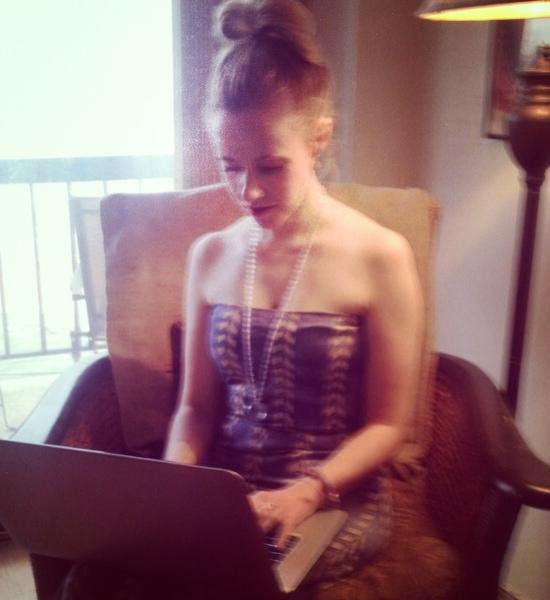 Hey Darlin,
I am sending you so much love today and I hope you are doing really well!
Me… I'm sharing my LIGHT, honoring myself, and having as much fun as possible!
I usually try to keep it light (and real) with you when I write… and today I felt like maybe… considering what's going on in the world right now, we should have a DMC… a " deep, meaningful, conversation":) Lol.

There is a lot of "chaos" going on in the world right now… there was a "shoot out" on my old block in NYC yesterday, and there have been riots in the city of LOVE: Paris. The list goes on… hmmm.
It's been explained to me that the " energy" right now is ripe with potential for mishaps and misunderstandings… and LUCKILY things are going to lighten up and feel more positive around August 5th… Just a little heads up for you:)
So… how do WE stay PEACEFUL and in a place of SHARING our Light with all this "negativity" going on? Well, first and foremost… realize that you have a choice. Right now, I choose to be in a peaceful state of mind as much as I can, and I choose to be a part of the "solution" with my small daily acts of kindness and acts of "sharing." It's an ongoing, moment to moment choice, love!
Here's my Play List for this week… how about you join me?

1) Be gentle with yourself. Forgive yourself ALL the time…. you're doing your best, and you are FINE!
2) Forgive others… if you feel disconnected, disrespected, or WHATEVER… maybe you're right
let it go as much as you can! Release it… and " as for help" from the powers that be! Letting go always feels better:)
3) If you feel fear… realize that's normal. When I feel anxious I take a few REALLY deep breaths and say to myself " The universe/Light has my back at all times."
Mantra of the week: "I am loved and protected at all times."
Alright girl… you got this
Sending you EXTRA love and light this week,
Elizabeth